ROOFTOP PIPE SUPPORT SYSTEMS
​Welcome to The Rubber Triangle Co. Our company is a leader and innovator of industrial rooftop pipe supports. Our designs are based on years of experience, research, and customer feedback. We have supports used in all types of applications including pipe, conduit, and solar. The products our company manufactures are built to last, built for convenience, and priced competitively.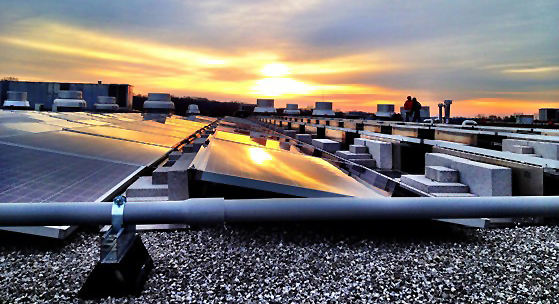 The Rubber Triangle is pleased to offer crossovers and ramps for rooftop applications.
SUPPORT SYSTEMS FOR ALMOST ANY NEED
Our pipe supports are proudly built in the United States using EPDM Rubber, giving our product incredible strength and resistance to deterioration caused by water and sun exposure. They are designed to support steel pipe, electrical conduit, and copper tubing, and are used by a variety of industries such as solar, panel, and HVAC applications, as well as a variety of other options for mechanical contractors.
We carry a full inventory on-site, so a standard order can be filled that day! Additionally, we have a full shop on site, so custom orders can also be out the door in days, not weeks.
SUSTAINABLE SERVICE
We believe in a greener Earth and a greener manufacturing process. When your Rubber Triangle products have reached the end of their life cycle, ship them back to us, and we will recycle them for you. All of our products are 100% recyclable for the next generation, and our yellow-base plastics come from 100% post-consumer products.
Contact us to learn more about our commitment to sustainability.
Our products are made from proprietary recycled materials and are fully recyclable themselves. When your system nears the end of its life cycle, you can ship it back to us and we will repurpose the materials for a greener manufacturing process.
​
As a thank you for helping us provide environmentally friendly products to our clients, we will offer you a discount on your next order once we receive your worn parts. Contact us to learn more.